Back to school 2023 - How to save on your back to school checklist

When do kids go back to school?
As the summer season slowly comes to an end, one thing is certain, once autumn arrives we will have to go back to some sort of routine.
Children will have to attend school again, adults will have to go back to work and we will all have to find our comfort zone one more time. There is something reassuring about the fact that school attendance will start again at the beginning of the next school year.
This all means that the time has come to get ready for when your child returns to school, which is why we have prepared this guide with the best deals on back-to-school shopping. Before telling you exactly where to go for back-to-school shopping for clothes, though, let's deal with the elephant in the room, namely, when are children expected back in the classroom across the UK?
As you probably know, the answer to when school starts depends on where you are. If you are living in Scotland, your children will be expected at school sometime in mid-August. Meanwhile, in Wales and in England schools are expected to remain closed for the summer holidays with the new school year starting in September, which sounds far away but is really around the corner.
If you're wondering what your children will be expected to bring to school once regular classes start, the government has already explained that pupils should wear a school uniform as normal, and bring the essential gear to complete their schooling, such as lunch boxes, books, stationary and mobile phones. In other words, there you have your school supply list ready for you. Now all you need is to take a look at the discount codes we have highlighted for you below to get your shopping list done at the very best prices.

Source: Unsplash
How to prepare your child for going back to school
Once upon a time, you'd need to rush all about town chasing after the best back to school sales for stationery, clothes and such. Luckily, you no longer need to ask yourself where can I get school supplies near me? All parents need to do to profit from the most competitive prices in the market is browse the Internet and be savvy with spending. Whether they're due their first day of primary school or heading into their final year of university, there are some things that never change on the back to school list! Wherever they're going, school items can be expensive so be sure to follow our tips and tricks to save on your order.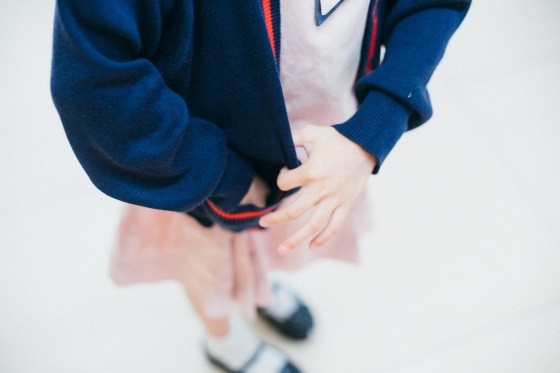 Source: Unsplash
Where to shop for your back to school list
We've brainstormed ideas, thought of the top 5 items that will be on your back to school checklist and hunted down the best shops that have deals on such products. Don't waste your valuable time or money, just read through our handy guide below.
They say you can't build a house from the roof down, so let's start right at the bottom with your child's shoes. We all know the staggering rate at which kids can go through, well, just about anything, really, but let's focus on footwear for the time being.
If you're looking for durable, high-quality everyday shoes for the little ones, you should take a look at these Clarks back to school discount codes. The range of kids' school shoes at Clarks includes several options for boys and girls, from flare leather shoes for toddlers to black patent brogues or the mood-changing gemstone bar-design flats for girls. Not really into formal footwear? Head over and grab a Vans deal and rock the classic Old Skool model to your next lecture. Nothing quite says cool like those famous thick rubber skater soles. Step out in style!
When it comes to sports shoes, you'll struggle to beat the school deals Foot Locker have made available for you. Whether you're looking for a specific brand, such as Adidas, Nike or Converse, or you're fishing for a bargain for your kids, this is the place to be. Get your teenagers all geared up for when schools reopen with a set of trendy trainers and have them look their best. Or why not skip the middleman and head straight for a Nike back to school promo? They already provide fantastic discounts on original items that you can get your hands on.
Get all the schoolwear you need, from skirts and dresses to shirts, socks, cardigans and waterproof hooded jackets in a single place at exceptional prices. If a one-stop shop is what you need, definitely check out the Amazon back to school deals on at the moment. They don't just sell tech and stationery, they've also got a clothing range! Shop the essentials and get them delivered the next day with your Prime account. While you're there, why not check out their health and wellness range to relax and enjoy the calm before the storm? Talking about storms, homework and school assignments can bring in many! Don't waste your energies on sleepless nights - invest in a new mattress and pillow! With our Dormeo promotions, you can save on a selection of memory foam mattresses, pillows, beddings and beds of all sizes to wind down gently and rest properly every school night.
Of course, you want to look good on your first day of school. Mankind is the place to shop for quality skincare, haircare and bodycare products at great prices, plus you can add one of our Mankind discount codes to save even more and look your best self when stepping into the classroom. Looking to change your whole look? Then visit LOOKFANTASTIC to find every product you could dream of to finalise your desired image. When it comes to skincare, makeup and haircare products LOOKFANTASTIC offers thousands of beauty deals from the best brands to tickle your fancy with!

Source: Unsplash
When your kids go back to their year groups and start their lessons, they will need to be prepared for the challenges ahead. From pens, pencils and scissors to tablets and laptops, you need to get a whole load of shopping done ahead of the beginning of term. Don't let expensive back to school essentials impede their education, shop savvy with BravoVoucher. Here's a breakdown of where you can get what:
From pencil cases to their lunch box, colouring pens and other school essentials, take a look at the best voucher codes we have highlighted for you. Make the most of the back-to-school discounts at The Works and get all your stationery in a single place, or get some exclusive deals at HelloFresh for your lunch box menus. Whether you're after a maths set with compass, 180 protractor, sharpener and eraser, or you need a batch of colouring pencils, they have your back at The Works.
If you want your stationery to have a unique feel to it, then these Typo promotions are made for you. Funky diaries, out of the ordinary student planners and cool accessories for your children's desks are all available at Typo. Plus, you can also get stylish school backpacks, pencil cases, water bottles and even laptop bags for superb prices.
Whether you need help sorting out your little ones' uniforms or providing them with all the tools they need to thrive next term, now you know where to go to get the best deals in town.