Sustainable Ethical Fashion Brands
Ethical Fashion Brands To Put on Your Radar
In the times of Greta Thunberg and coronavirus, it seems like all everyone is talking about is the environment and the challenges posed by it. Climate change is no longer a contentious matter except, perhaps, in the most deliberately obtuse of circles and the questions it raises have shifted from 'if' to 'when', with a global focus on trying to minimise the damage (prevention, at this stage, is out of the question).
At the same time, the impact of the Covid-19 pandemic has emphasised the collective nature of our social arrangements. Certainly in the places most affected by the outbreak, in Britain and Germany, Spain, Italy and France, countries, all of them, with hundreds of thousands of confirmed cases, there is a heightened sense of the fragility of our way of life: we are only as healthy as our neighbour and we all depend heavily on the environment around us.
Needless to say, there's nothing new about this but crises have a way of putting things in perspective. With more than 7 billion people on the planet and a rapidly growing population, two issues have surfaced to the top of the sustainability agenda (at least in discussions) pushed by political leaders around the world: food and fashion.
At Bravo Savings Network, we recognise the importance of eco-friendly fashion but we also know that talk is cheap. That's why we have compiled this list to point you towards some of the most environmentally conscious brands guiding the fashion industry towards sustainability.

Fast Fashion vs Slow Fashion
One of the most contentious issues of recent times in the business is the question of fast fashion and its environmental impact. What is fast fashion? Strictly speaking, fast fashion refers to the capacity by certain brands to quickly whip up pret-a-porter collections that reflect the latest trends from the catwalk and celebrity looks, making them available to customers practically instantly.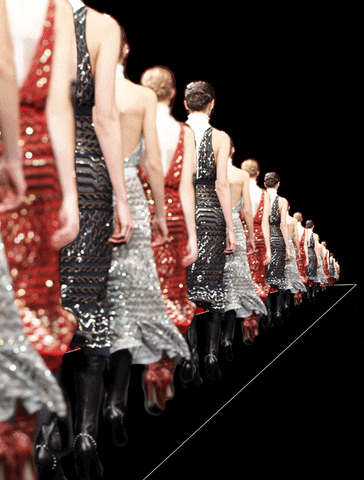 From this definition you might wonder, why is fast fashion a bad thing? Let's just say that there is nothing wrong in principle with fast fashion but the reality in practice is that it relies on quick turnaround, low pricing, and fickle trends. All these factors contribute towards a culture of disposable fashion and if there is one thing that isn't compatible with sustainable fashion clothing that is buying clothes for one use only.
In the face of the quick rise in popularity of fast fashion over the last 20 years, there has been a recent emergence of dissenting voices within the fashion industry which champions slow fashion instead. By definition, slow fashion abides by principles, contrary to fast fashion, advocating for the use of sustainable fabrics, looking at the long-term behaviour of end consumers and often justifying a higher price tag through its environmentally friendly production.
Evidently, there's a problem with this concept too because sustainable fashion brands should not be reduced to luxury fashion houses. Sustainability is not about the price tag, it's about the social impact of working conditions in factories and a culture to reduce waste, to use high-quality recycled materials and to make possible a much-needed fashion revolution. This can be achieved in all brackets of the fashion industry. It is a standard that can be attained by luxury brands and everyday outfitters and you can find many of them working towards this goal and still offering fabulous discount codes in our clothing category.

Sustainable Fashion Clothing
There are many ways for retailers and manufacturers to work towards a viable model of sustainable fashion. One of the most evident routes towards making the industry eco-friendly is the use of sustainable materials. That's why it's so important to know where the raw materials are coming from, and many brands will fund their own farms to produce sustainable organic cotton, for instance.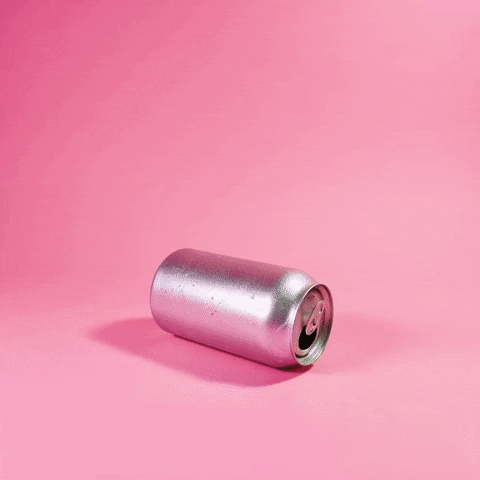 When you shop our Joules discount codes for your wardrobe staples, you're supporting a manufacturer with a clear focus on using more sustainable materials. Transitioning towards 100% sustainable fabrics isn't easy, nor is it something that can be done overnight. But like many other forward-thinking brands, Joules have other, more immediate initiatives, such as using recyclable, compostable or reusable materials in their packaging.
Browse our Roxy deals page on this site and spend some time shopping the POP Surf collection in particular. If you get an item from this range, you'll be improving your carbon footprint because all the pieces are made from 100% regenerated polyamide fiber made from post-consumer materials! That's over 104 litres of water saved by wetsuit and 25 plastic bottles recycled per wetsuit! A clever and imaginative way of bringing environmental awareness to the textile industry and to create ethical fashion.
One of the most critical aspects the fashion industry is facing, is the production of eco-conscious ethical products that can be traceable all the way back to the factory. This ensures that there is accountability from the retailers and it also affords customers a certain level of peace of mind. Slow fashion brands have been quick to embrace and advertise these standards, but many others do the same without much fanfare. If you choose one of our Craghoppers voucher codes, you can shop in the full knowledge that their items have been made under dignified working conditions, as guaranteed by their responsible sourcing promise and their Mindfully Made policy.

Sustainable Fashion Brands: Shoes
Sustainable practices are not relevant only to clothing. Shoemaking is a key component of global fashion and its means of production must also meet ethical and ecological standards. You can shop for sustainably sourced shoes among our deals when you choose our Timberland promo vouchers. Timberland run a vast number of environmentally friendly initiatives, which include a reforestation programme, a plan to make 100% of the cotton used in its products organic eco-cotton, and the Nature Needs Heroes project.
Another famous shoemaker with a social and environmental conscience is Nike. Browse the Nike offers on our page and join their Move to Zero initiative. Nike is committed to making its products carbon neutral and to produce no waste. How are they going about it? They are transforming their packaging, recycling unused shoes, and most of all, they are transitioning towards the use of purely sustainable materials such as recycled polyester. Not bad, huh! A conscious collection by Nike? Just do it!

Eco-Friendly Fashion, the Bottom Line
The move towards sustainable fashion is well under way but the goals will never be achieved if we let the onus of responsibility fall solely on the back of the manufacturers. Ethical factories are important but the production chain neither starts nor stops there and there has to be accountability at every step.
One significant player in this equation comes in the form of retailers. It's crucial that retailers display the same sort of commitment towards sustainability when it comes to choosing the brands and collections they will sell. Discover the fabulous Debenhams deals we have compiled for you and support a retailer with a strong commitment towards sustainability.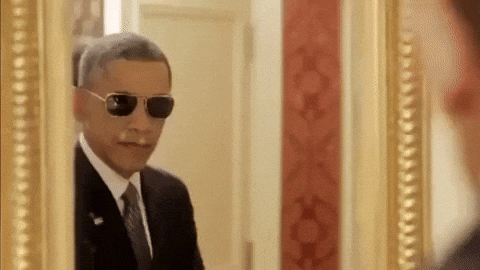 There is one last component in this whole business that must be looked at and it is the one you have the greatest control over. That, of course, is you, the end consumer. We are aware that it's sometimes hard to keep track of what products come from where and finding out takes time, the one commodity hardly anyone has in abundance these days. However, that's why it is a commitment. You can make a difference with your behaviour and saving the planet is a worthy cause if there ever was one. So next time you shop online, make use of our unbeatable discount codes and choose your items wisely!