11.11 - Singles' Day: the best time to celebrate being single has finally arrived!

What and when is Singles' Day?
So exactly what is Singles' Day? It's a holiday that originated in China for unmarried or single people to treat themselves to something special. The most millennial of festivities, Singles' Day, only really became a thing in the nineties, though it has since taken off like a restless swift! Although articles cite various sources, the most common story goes that it all started back in 1993 when some students at Nanjing University were looking to break away from the traditional marriage culture that they didn't want to follow. Legend has it that four friends, all bachelors, got together to discuss what they should do about their romantic status. They came to the conclusion that they needed to do something, and though the next obvious step was to figure out what to do, that never became as important as when to do it.
It was in the answer to the latter question that the creators of Singles' Day found the secret to their success: they were four single men, four units, four 1s. And clear as the message in a Chinese fortune cookie, it dawned on them that whatever they did, they had to do it on 11 November. 11/11, that was the anointed day! So in response to the next question, when is Singles' Day, it's celebrated on 11th November every year, and this date gives it its nickname, it's also otherwise known as Double 11.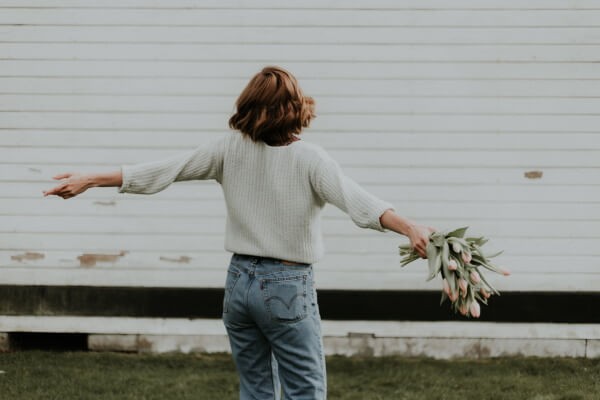 Source: Unsplash
It took some time until Singles' Day became the sort of commercial phenomenon it has come to be. Initially, the activities held on the day were directed towards creating awareness of the great proportion of single people, men in particular, there was in China. Singleness was often celebrated with the quest for a partner, even if it was a casual one. Courtship, however, is the perfect pretext for gift-giving, and even when it comes without a material token, dating usually entails paying for dinner, a movie, drinks, popcorn, whatever.
The commercial potential of Singles' Day in China was always there, but it wasn't until 2009 that Alibaba – China's response to Google – tapped into this market. A grand total of 27 merchants took part of the inaugural Singles' Day Alibaba promotion. Nevertheless, the outcome of this first event, with sales of more than 50 million yuan (approximately 5.5 million pounds) made it sufficiently encouraging for a second edition to be held in 2010, and a third, mega Singles' Day celebration to be programmed for 2011. This was the only time this century when rather than four single 1s, the (western) calendar would turn, for one day only, to six consecutive 1s (11/11/11). Alibaba sales for Singles' Day 2011 exceeded the 5 billion yuan mark, more than 100 times higher than the first year, ensuring that Alibaba would trademark the festival and promote it relentlessly from that point onwards.
Ten years later, in 2018, more than £20 billion changed hands in Singles' Day Alibaba sales over the course of 24 hours, just to celebrate what seemingly overnight had become the biggest shopping day in the world – even bigger than Black Friday!
3 tips on how to celebrate Singles' Day UK
There's good news to all singles out there. 11:11 Singles' Day is no longer just a Chinese festivity but is an international celebration recognised all over the world. So wherever you are you can celebrate your freedom on Singles' Day this year. Unlike Singles Awareness Day (celebrated on 15th February), it's not just a push back against Valentine's Day. If you're not quite sure how to celebrate Singles' Day, here are a few tips to get you started:
Treat yourself. You can take advantage of the many deals on offer this Singles' Day online. It's time to stop dreaming about that special item you desire, whether it's a new handbag or a household appliance! Deals are everywhere and with huge retail companies getting involved, you can find everything you're looking for. Check out the deals at the Alibaba Singles' Day sale or browse through the special offers available for the

AliExpress Singles' Day

event.
Celebrate with friends. It doesn't matter if your besties are couples or single people like you.
Get involved in activities and events so you won't feel the need to participate in any sad and depressing Anti-Valentine's Day parties when February arrives!
Buy a gift for yourself on Singles' Day!
You'll be pleased to know that Singles' Day has now become one of the biggest online shopping events of the year. This means that you can exploit the deals and discounts on this special shopping day to give yourself something you really deserve. Let's face it, you don't need partners or relationships to be on the receiving end of the perfect gifts, and you know yourself better than anyone else so selecting your own gift is the best solution, and shopping online with discounts and deals is a great way to make sure you get yourself a bargain. You can find fantastic Amazon Singles' Day Deals for ideas and inspiration. We're sure you will also love the deals on offer with the Beauty Pie Singles' Day promos, Mac Single Day and LookFantastic Singles Day makeup promos. Look glamorous this Single's Day with new Makeup products from Sephora Singles Day, Singles Day Clinque, and Estee Lauder Singles Day!. If you're looking for more inspiration on Signle's Day, check out the Debenhams deals and offers available on BravoVoucher as well as our selected Space NK discount codes. For fashion, make sure you also check out the deals for ASOS Singles' Day, The North FaceSingles' Day, Urban Outfitters Singles Day, and BooHoo Singles Day. They are there for all your outfit needs! If you're looking for a fancy outfit for your singles' night out, we have the shops for you with the deals you need. Shop Lacoste 11.11, Tessuti Singles Day and The Outnet Singles Day for designer fashion. For a more casual look, browse Adidas 11.11 or Levi's Singles Day. There are many to choose from but you can't go wrong with a new scent for less with The Perfume Shop Singles' Day discount code.
Want to take the day off to browse on the Internet and get a head start with Christmas shopping? Check out our Singles' Day discounts for Crew Clothing for a variety of offers on everything from gifts to clothing. If want to gift a luxury office accessory Montblanc offers great savings on 11/11. Looking to renew your wardrobe before heading off to your Winter holidays destination? Then explore Boden Singles' Day deals to grab a bargain on your festive attire. And why not take advantage of our deals to improve your comfy winter sleep? Visit Dormeo and Silentnight to save on your new pillows, mattresses and beddings for the cold nights of November.
Party with your friends
Whether your friends are single or attached, the chances are they won't need an excuse to party and there are many ways that they can celebrate your singledom with you. You can find like-minded bachelors or bachelorettes to party with, and you can even try something new by checking out the events and entertainment in your local area or making it more personal and creating your own party at home.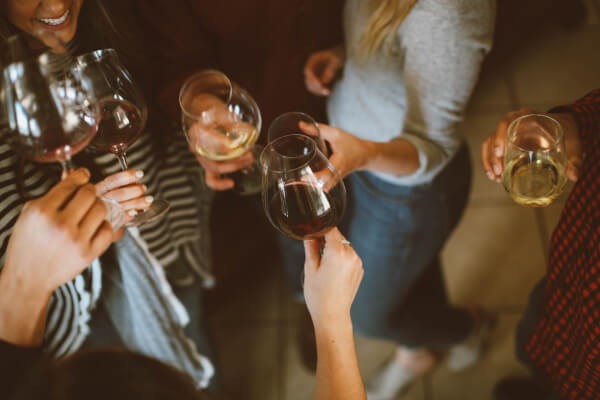 Source: Unsplash
Go on a blind date
If you're not planning on staying single forever, then it's the perfect opportunity to put yourself out there, and a blind date is one of the most exciting ways to meet new people. If you're feeling romantic and you're interested in seeing what or who is available but the thought of the unknown puts you off, you could consider trying out one of the most popular dating sites to find your perfect match. Check out the Match.com discounts or eHarmony offers we've hunted down to save some money on your soulmate search. Ironically, records show that it's actually also the perfect day to meet someone or get married. In 2011, there were a record-breaking number of marriages, with 4,000 couples tying the knot on November 11th!