The Most Instagrammable AONBs and Scenic Areas in the UK
From the pristine sandy beaches in Cornwall all the way across the country to the northernmost part, the rugged Shetland Islands, the UK is packed full of beautiful nature to explore. But where to go?
To help you in your planning and well, because we love adventures too, BravoVoucher has researched all Areas of Outstanding Natural Beauty (AONBs) and National Scenic Areas (NSAs) up and down the country to reveal the most Instagrammable, as well as the least Instagrammed, off-the-beaten-path locations.
We've sifted through hundreds of hashtags from all of these locations to uncover which of the areas are the most and least popular with Instagrammers across the country.
Join us as we explore some of the most outstanding nature the UK has to offer.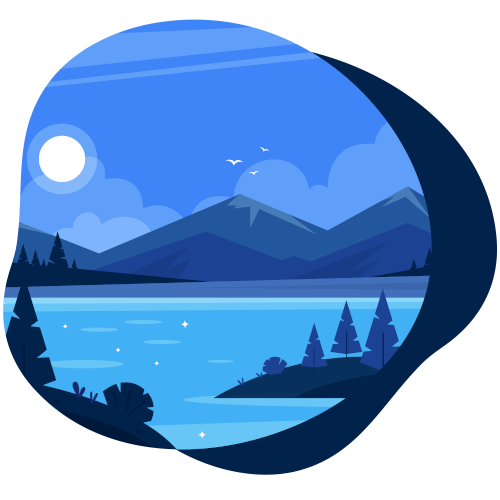 Top 10 Most Instagrammable AONBs and Scenic Areas in the UK
Is it even a holiday if you don't come home with enough pictures on your phone to fill an encyclopaedia? We've looked to Instagram to reveal the most Instagrammable AONBs and NSAs in the UK, the locations you must see and snap for yourself!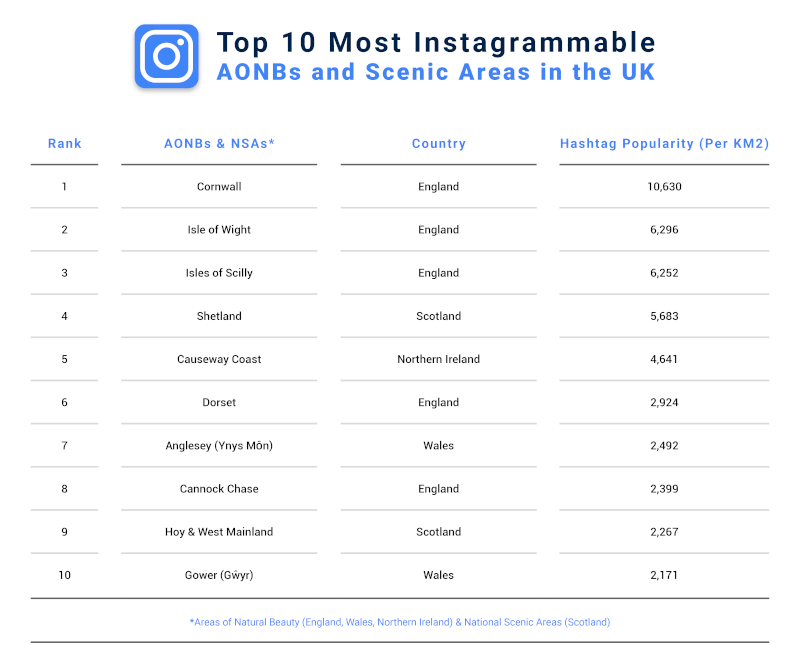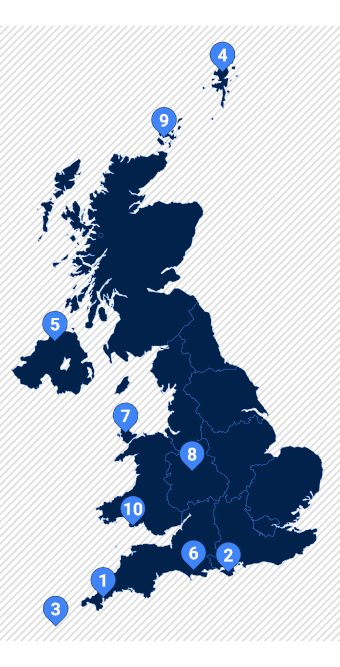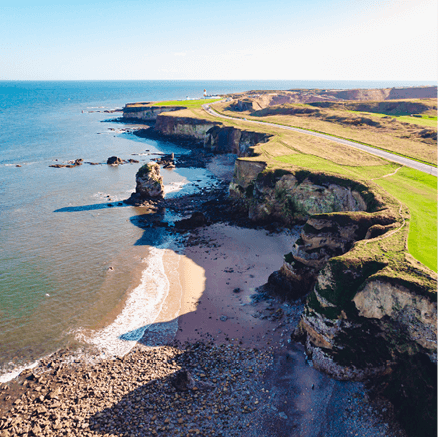 1 - Cornwall, England
It's no big surprise that Cornwall, the Cornish Riviera, takes top spot as the most Instagrammable AONB in the UK. This area has a very Mediterranean feel, and you might want to pack your swimsuit because not only is Cornwall stunning, it is also usually two degrees warmer than the rest of England.
Cornwall is by far the go-to destination when it comes to Instagram worthy holiday spots, with the top Cornwall related hashtags amassing over 10M posts, three times more than the runner up Dorset. When adjusted to the size of the area, Cornwall remains the top most popular area in the UK, followed by the Isle of Wight and Isles of Scilly.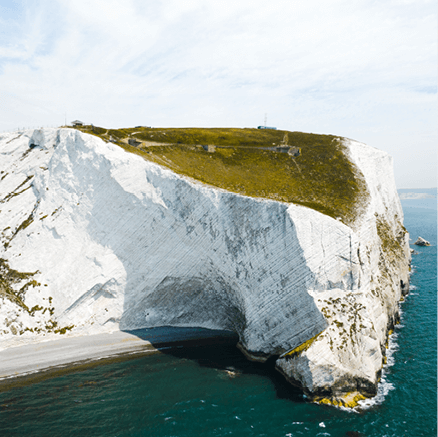 2 - Isle of Wight, England
Often referred to as 'England in miniature', the Isle of Wight boasts a remarkably diverse landscape. Dramatic chalk cliffs, salt-marshes, low clay cliffs, hay meadows, sandy white beaches and heathland – you name it – the Isle of Wight has it all.
Small in size but mighty in popularity, the Isle of Wight ranks in the top five for both total count of hashtag posts (fourth) as well when adjusted for size (second). Quite the feat for an island with just over 10,000 inhabitants.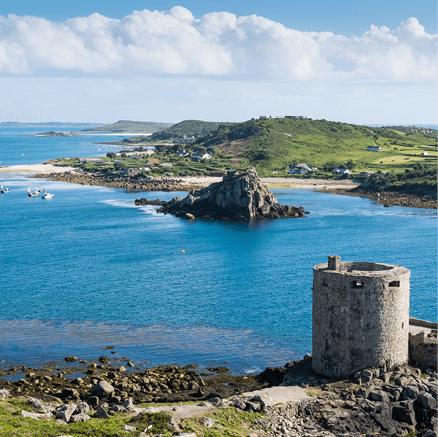 3 - Isles of Scilly, England
Although nestled only a few hours off the coast of Cornwall, the Isles of Scilly are an oasis of calm, uncrowded and unspoilt nature. With sparkling sandy bays, granite cliffs, saline lagoons and rich wildlife, the Isles are not just popular for people but provide a haven for Atlantic grey seals, dolphins, and other colourful marine life.
The Isles of Scilly might be the smallest AONB in the UK, but their natural wonders have helped secure them a strong third place in popularity on Instagram, with over 100,000 posts under their respective hashtags.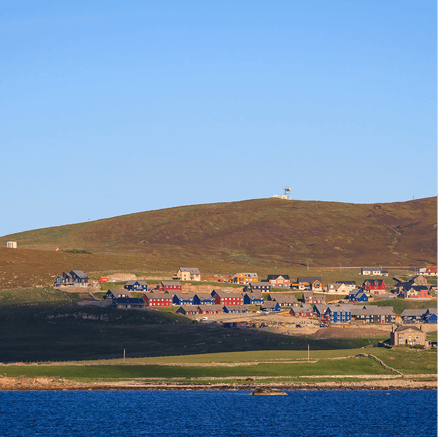 4 - Shetland Islands, Scotland
Although mostly known for its ponies, the Shetland archipelago and its rugged landscape can best be described as tonic for the soul. Located between Scotland and the Norwegian coast, the climate can be wild and exhilarating and you can enjoy some of the most spectacular wildlife sights in Europe.
Instagrammed close to 9,000 times by nature lovers, Shetland takes an impressive fourth place in our ranking and is indeed a location to consider for booking your next holiday.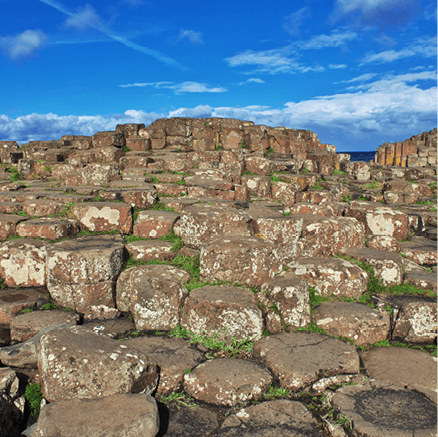 5 - Causeway Coast, Northern Ireland
The Causeway Coast is a breathtaking small slice of Northern Ireland. With wide bays, sandy beaches, dramatic cliffs and off-shore rocks, there's an adventure to be had for all ages.
Not only is the Causeway Coast coming in on a strong fifth place for its Instagrammable scenery, but it's also the only Northern Irish AONB in the top 30 followed by the Mourne Mountains, ranking 36th.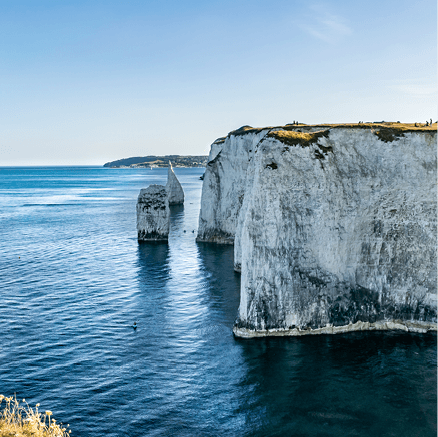 6 - Dorset, England
Dorset is one of Britain's finest coastlines. Often referred to as the Jurassic Coast, the dramatic cliffs contain millions of years of geological history making this area a hit for the whole family.
With stunning scenery that almost guarantees a successful Instagram post, Dorset takes sixth place in the ranking of the most Instagrammable AONBs and National Scenic Areas.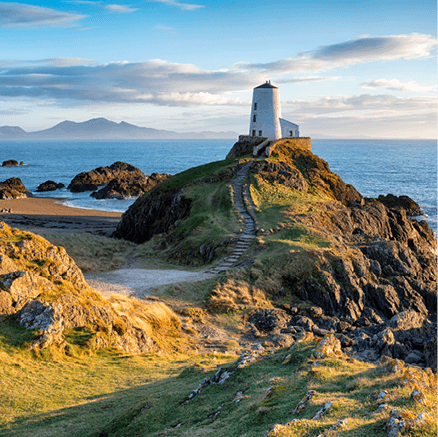 7 - Anglesey (Ynys Môn), Wales
With distinctive, attractive and varied landscapes, Anglesey is a popular destination for beach worshippers as well as outdoor enthusiasts. The Island of Anglesey boasts more than 125 miles of coastline and a number of habitats protecting both fauna and wildlife species.
Anglesey is the top most Instagrammable location in Wales, with over 500K posts under its most popular hashtags.
8 - Cannock Chase, England
Classed as an AONB because of its beautiful landscape, its history and its wildlife – Cannock Chase is one of the smallest AONBs at just 26 square miles. Located in the West-Midlands, Cannock Chase offers a tranquil historic retreat, with an abundance of natural heritage and geological sites.
As the one and only English top ten entry not in the South, Cannock Chase takes a proud eighth place.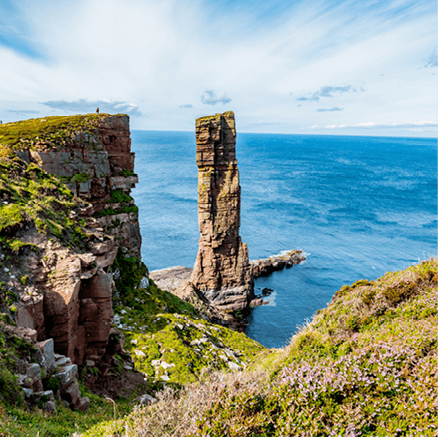 9 - Hoy and West Mainland, Scotland
Covering a large part of the Orkney mainland as well as the Northern half of the neighbouring Island Hoy, this National Scenic Area offers exceptional 'content' for the grid. Also listed as one of the six World Heritage Sites in Scotland, Hoy and West Mainland has a lot to offer for the amateur archaeologist, as well as the geological hobbyist and the self-proclaimed historians.
An impressive ninth place for an impressive area, and the second most Instagrammable Scottish area on the list.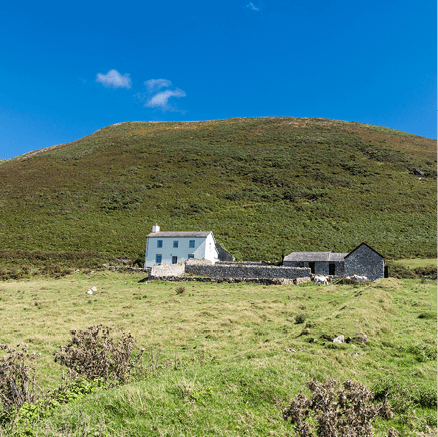 10 - Gower (Gŵyr), Wales
With a classic coastline and outstanding natural environment, Gower was the first AONB to be designated. Some of the most prominent features of the Gower peninsula are its sandstone heath ridges, secluded valleys with rich woodland and species-rich limestone grasslands.
A great tenth place for Gower on the list of the most Instagrammable AONBs in the UK, but an even stronger second place counting Welsh AONBs only.
Venturing into nature in the UK can sometimes be unpredictable. With temperatures changing at the flick of a switch, it's important to pack a bag for layers, necessary gear and enough food to sustain you through the day. If you're in need of an upgrade for your old walking shoes or an actually waterproof rain jacket then grab a discount code for one of the fan favourite outdoor brands such as North Face, Go Outdoors, Regatta, Decathlon and Mountain Warehouse.
The other thing about adventure is, it's always more fun to go to a place you've never been. If you're off for a few days anyway, why not book a hotel and take time to explore the local area instead of rushing home at the end of the day.
Top 10 Least Instagrammed AONBs and Scenic Areas in the UK
There's nothing worse than venturing out to find yourself queuing to reach a hill summit. If what you're after is that serene, quiet tango with nature, then this list is for you. We've taken all officially outstanding areas of natural beauty and we've pulled data from Instagram to reveal the most amazing, and most off the radar AONBs and NSAs.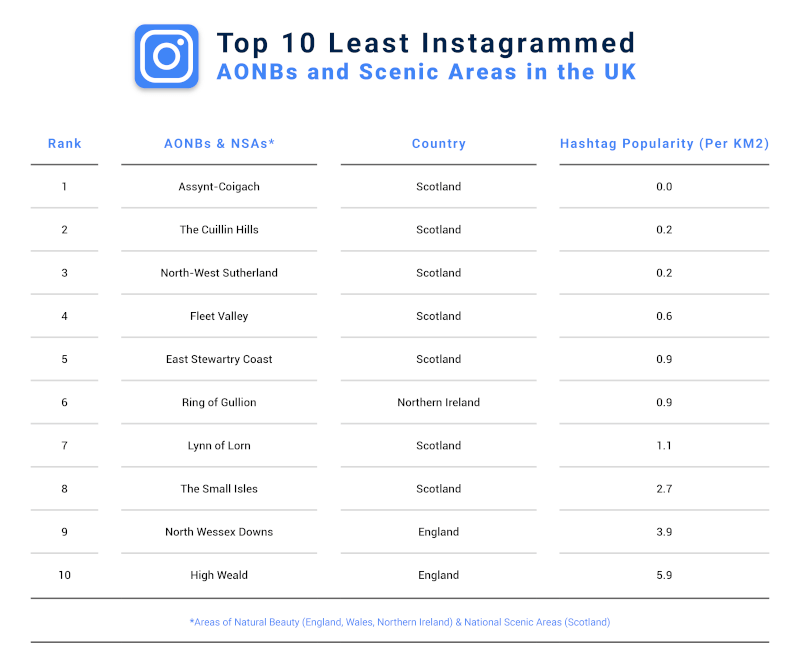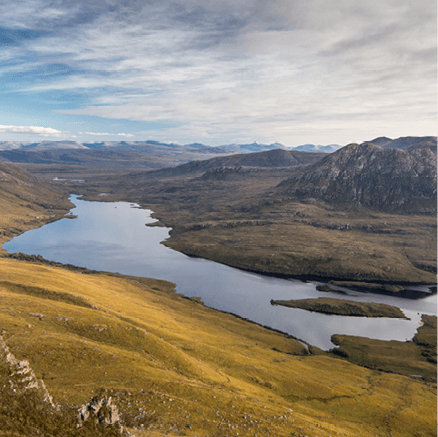 1 - Assynt-Coigach, Scotland
Topping the chart is Scottish Assynt-Coigach featuring cliffs, sea stacks and wild moorlands. This Highland ridge is as jaw-dropping as it is hard to pronounce. With plentiful walks to embark on, there's an adventure for all levels of fitness here.
With plenty of summits to conquer, best upgrade those old walking boots and get your gear on before venturing North.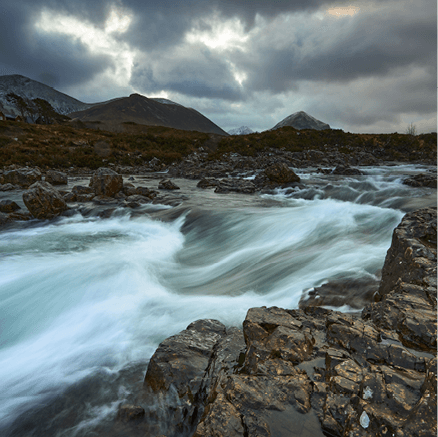 2 - The Cuillin Hills, Scotland
In second place we have The Cuillin Hills, a majestic ridge of rocky mountains on the Isle of Skye formed 60,000,000 years ago. The iconic ridge is one of the UK's most challenging mountain ranges with a total of 11 Munros and 16 other summits.
If you're off to Skye, you're best suited to bring or hire a car so you have the freedom to explore and reach those not-so-accessible parts of the island.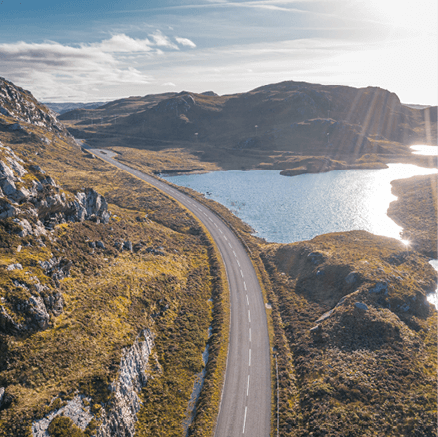 3 - North West Sutherland
North West Sutherland, where the mountains of the Northwest meet the sea, follows in third. Whether you're after an active break in the unspoilt wilderness or on the hunt for world class local seafood, Sutherland is the place to go.
Slam-bang on the popular road trip route, North Coast 500, Sutherland can get busy during the summer months which is why you're recommended to book all accommodation in advance.
4-10
Fourth, fifth and sixth place are occupied by Fleet Valley (Scotland), East Stewartry Coast (Scotland), and Ring of Gullion (Northern Ireland). With only 256 posts combined for the relevant hashtags, these areas really offer a place to beat the Insta crowds.
At the bottom of the ranking are a few additional hidden gems: Lynn of Lorn (Scotland), The Small Isles (Scotland), North Wessex Downs (England) and High Weald (England). These areas have a total of 15,870 posts for relevant hashtags, snapped by true lovers of alternative destinations.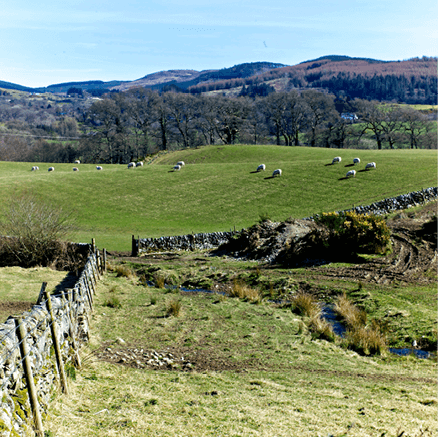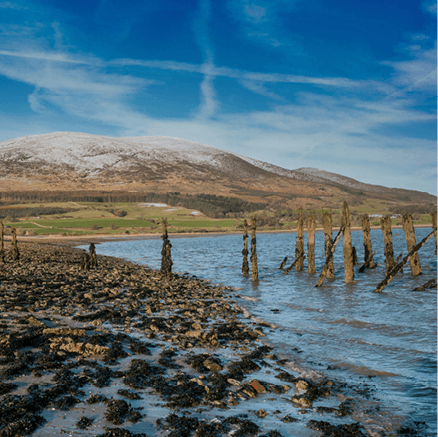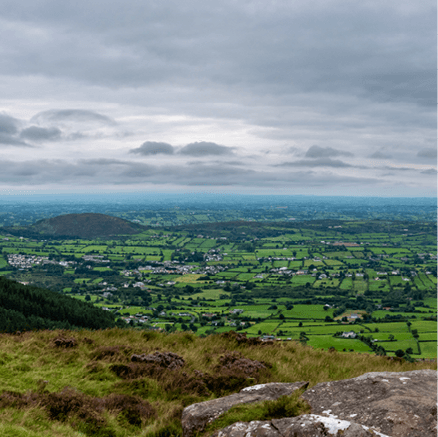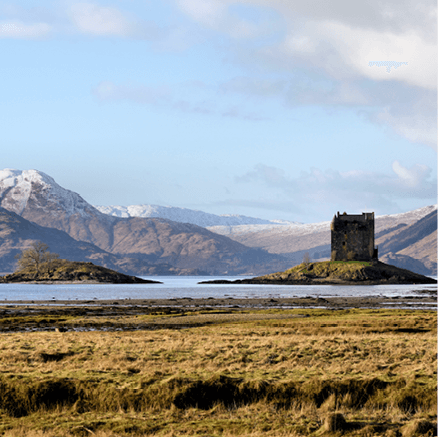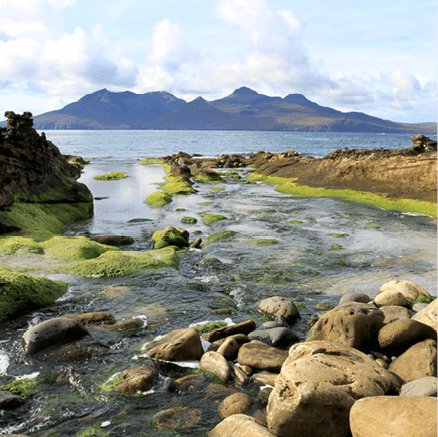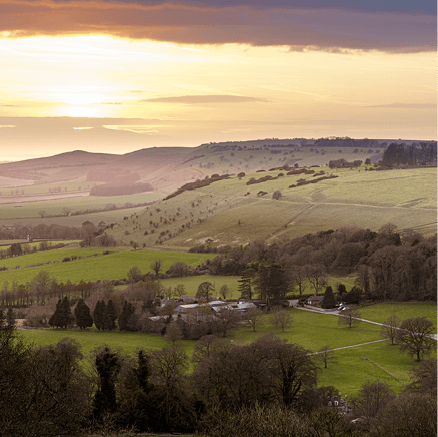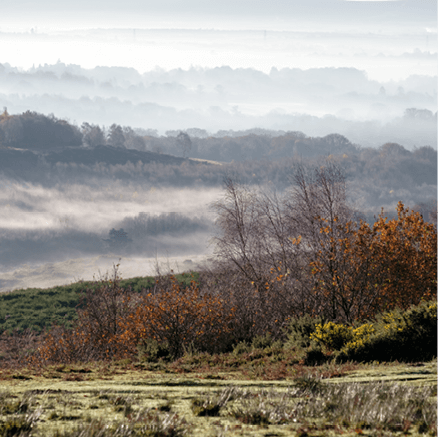 You'll notice that most entries on this list of least Instagrammed areas of outstanding beauty are in fact in Scotland. If this isn't a cue to plan a holiday to the North then we don't know what is.
Although a bit of a trek if you're coming from the South, most of the highlands are reachable by train and if you take the car then you've got ultimate freedom. Be sure to book your accommodation in advance, especially if the areas you're visiting are on the North Coast 500 route.